My very first composition with image : PLEINE LUNE
8 Février 2016 , Rédigé par Nicolas Vérin Publié dans #Audio-visuel, #Pleine Lune, #USA, #Dominique Piollet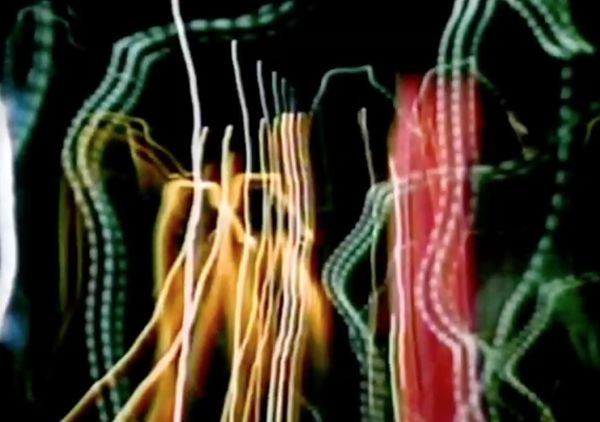 From the very start I wanted to integrate image to my composition, and formed in 1981 the project of an electroacoustic piece on the theme of the Full Moon. I realized the electronic part on Synclavier, one of the very first real-time digital synthesis system. I was able to use it thanks to Jon Appleton, who most generously invited me to benefit from the studio at Dartmouth College where he was professor. I spent three weeks there during the summer of 1981 working hard : first to learn how to use it , then creating sounds and eventually sequences for the different movements of my piece.
Simultaneously, I asked my friend Dominique Piollet to make together the visual part. He went from music to photography, where he immediately excelled and I was very enthousiastic about his work. He really taught me how to look, how to read pictures, their composition, etc.
We took some photos each on our own, him in Pau and I in San Diego and exchanged by letters on the project. We chose to project the pictures as a slide show, with cross-fades between two projectors, precisely synchronized to music. Once the music was completed, I joined him in Pau where we worked together for a week, taking new pictures, choosing from existing ones. We then built sequences according to a logic both musical and graphic, and finally established the synchronization.
This piece was premiered in Saint-Maur, given in San Diego and over ten more times in this version, as recently as 2011 at Scène Nationale d'Orléans thanks to a group of aficionados of argentic photography and film. I made a video version that's easier to show, though the quality is clearly inferior, that was given several times.
One can see this video on YouTube
Partager cet article
Commenter cet article
vanessa 08/02/2016 22:00
Wonderfull!
xxx
vanesssa
http://www.cadeau-evjf-mariage-anniversaire.com/
Suivez-moi
Newsletter
Abonnez-vous pour être averti des nouveaux articles publiés.